Learning about who refugees are, their experiences and how U.S. resettlement works can feel daunting — but it doesn't have to! No matter where you are in your journey of learning about refugees, there are a variety of ways to expand your knowledge.
Exodus World Service representatives are trained and available to speak to your church or group. Presentations and workshops can be geared for your classroom, small group, youth group, church congregation, Sunday School, Vacation Bible School, missions fair or other community gathering. See the opportunities below or contact us to create a custom presentation.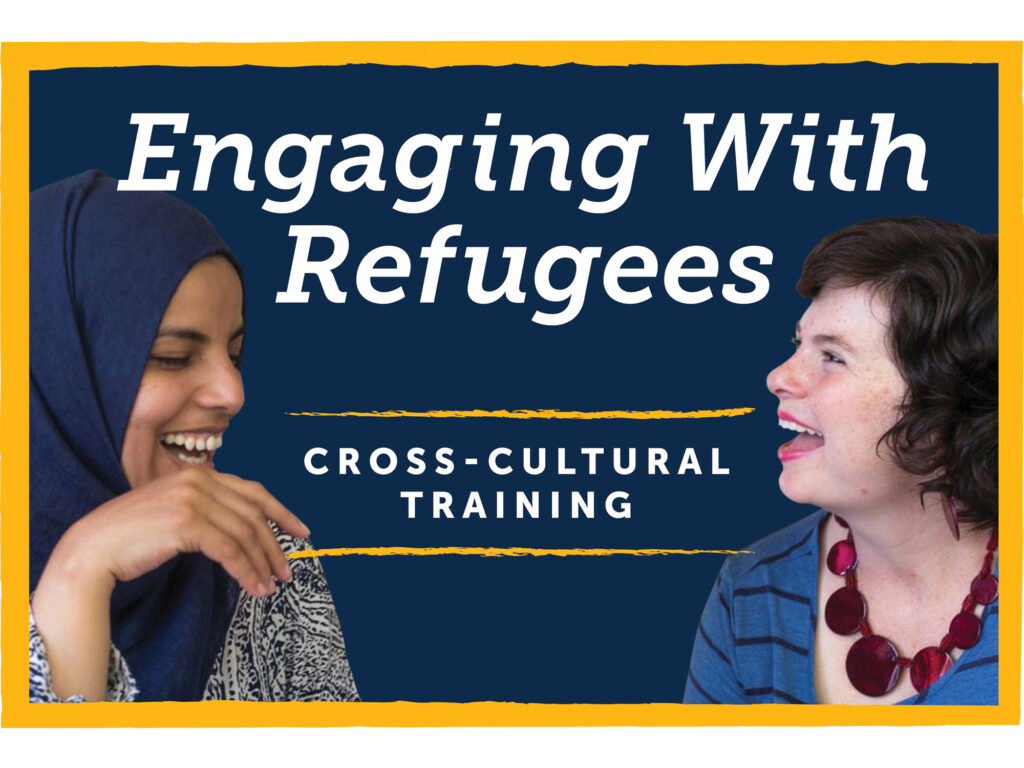 Engaging with Refugees: Cross-Cultural Training
Target Audience: Adults, College
Duration: 3 hours
Currently virtual, this training prepares volunteers to engage with refugees. It offers in-depth learning and activities to broaden a volunteer's understanding of who refugees are and how they get to the U.S., as well as what help they receive when they arrive. Learn about different cultures, how to navigate cross-cultural communication and friendship, and how to get involved with Exodus. This training is a prerequisite for New Neighbor volunteers, but is open to everyone.
Register for an upcoming virtual training, or contact us to ask about scheduling one for your group. 
Refugee Journey Simulations​
Fleeing For Your Life Simulation (virtual)
Target Audience: Middle & High School, Adults
Duration: 1.5 – 3 hours
In this interactive, virtual simulation, your group will take on the roles of refugees forced to flee their homeland, making tough decisions along the way. Facilitated live via Zoom, this immersive experience engages participants through videos, breakout rooms, compelling true stories, and discussion questions. Follow in the steps of a refugee. Watch the preview video or click the button below to learn more.
Pen & Paper Simulation (virtual)
Target Audience: High School, Adults
Duration: 30 – 40 minutes
This story-driven simulation gives participants the chance to learn and think about what refugees experience when fleeing war and persecution in their homeland. An Exodus facilitator will guide your group to understand the complex refugee journey. What will you bring? Who will you encounter? What life-changing decisions will you make? The activity ends with a debrief and reflections on the choices made. Email jody.may@exodusworldservice.org for more information.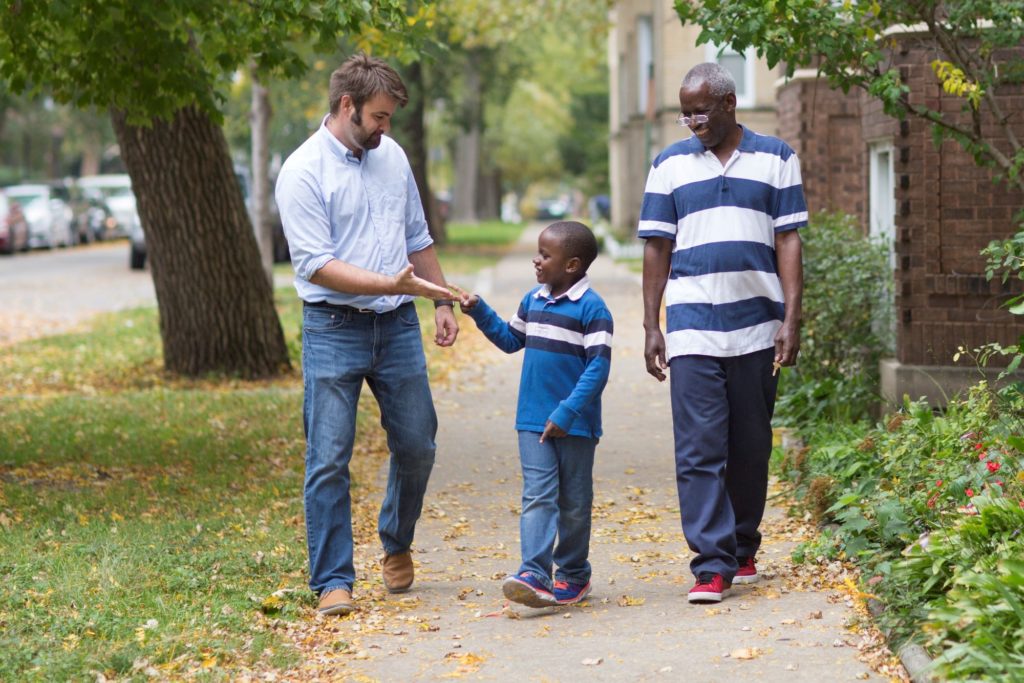 Who Is My Neighbor? What the Bible Says About Refugees
Target Audience: Individuals, small groups, congregations
Duration: 4 weeks
This free Bible study is ideal for individuals, small groups or entire congregations. The four-week study includes true refugee stories, an in-depth study of what the Bible says about refugees and thought-provoking discussion questions. Challenging yet accessible, this study is the ideal accompaniment to a sermon series or as a follow-up to a one-day focus on refugees.
Stay tuned for a virtual Bible Study discussion group — dates TBD. In the meantime, click the link below to download the Bible Study today!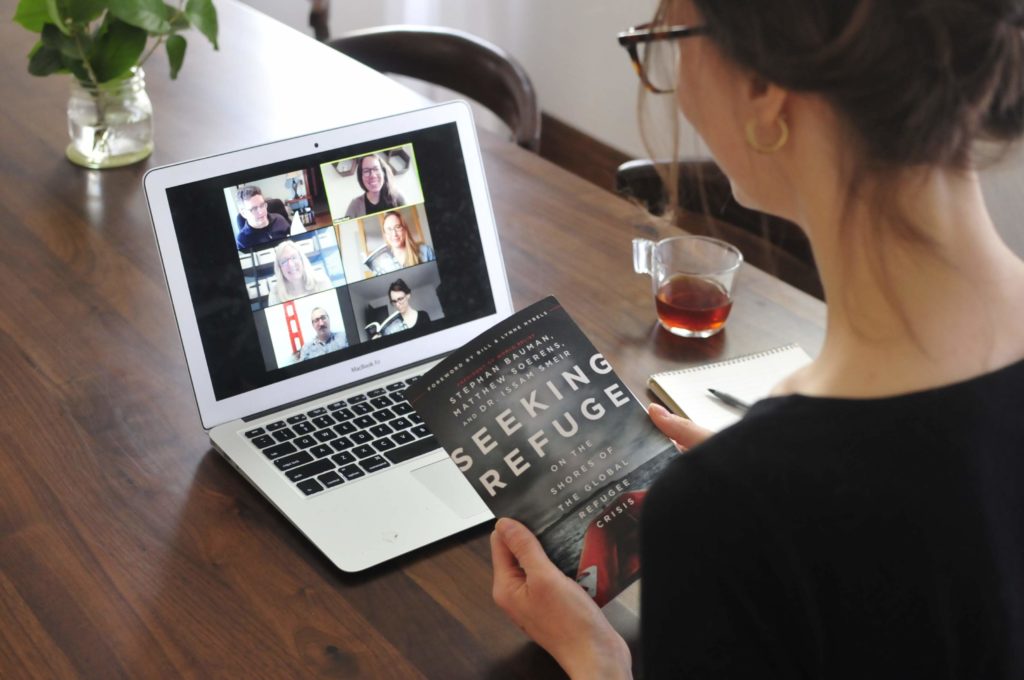 Target Audience: Adults, College
Duration: 8 weeks
Join with others for Book Club to read and discuss "After the Last Border: Two Families and the Story of Refuge in America" by Jessica Goudeau. Book Club meets on Zoom every Thursday at 7 pm CST for 8 weeks starting January 7, 2021. Participation is free, but registration is required.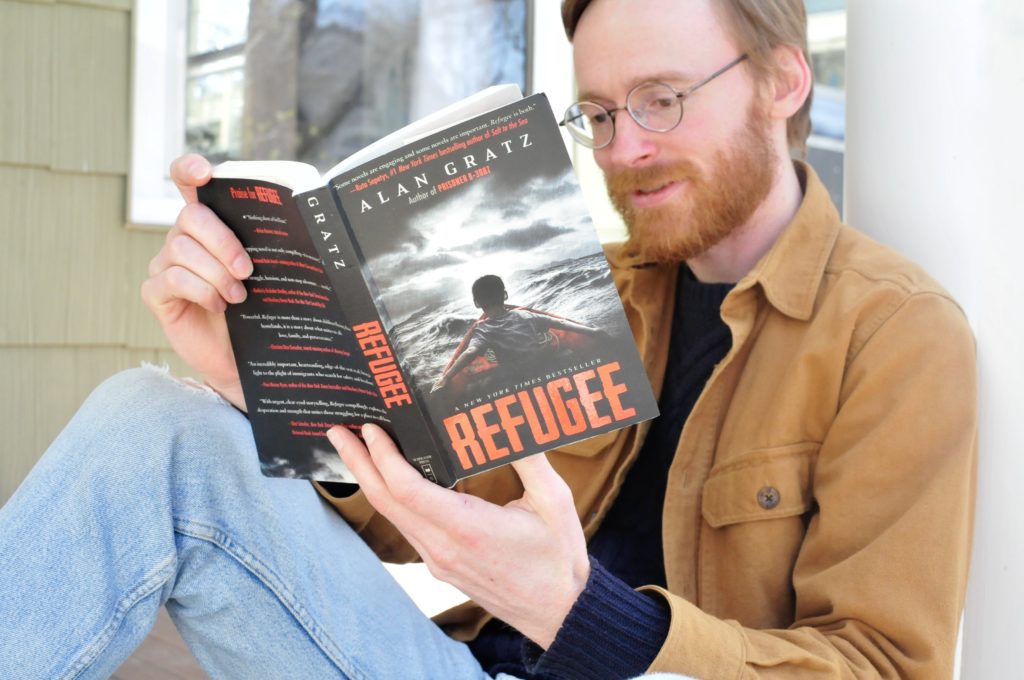 Target Audience: Children, young adults, adults
You can better understand the refugee experience by reading firsthand accounts of refugees and learning about the complexity of issues surrounding displacement. 
People of all ages can begin to learn about refugees. Browse three lists of recommended books, one each for young children, kids ten and up, and adults. 
Target Audience: Churches
Timeframe: June of each year
Each year, churches around the world observe the Sunday before and/or after June 20 as World Refugee Sunday — a beautiful moment to bring awareness of God's heart for refugees. Exodus is able to provide speakers, sermon outlines, sample prayers, bulletin inserts, slideshow templates, videos, FAQ's on the refugee crisis and more to help educate your community in honor of this important day.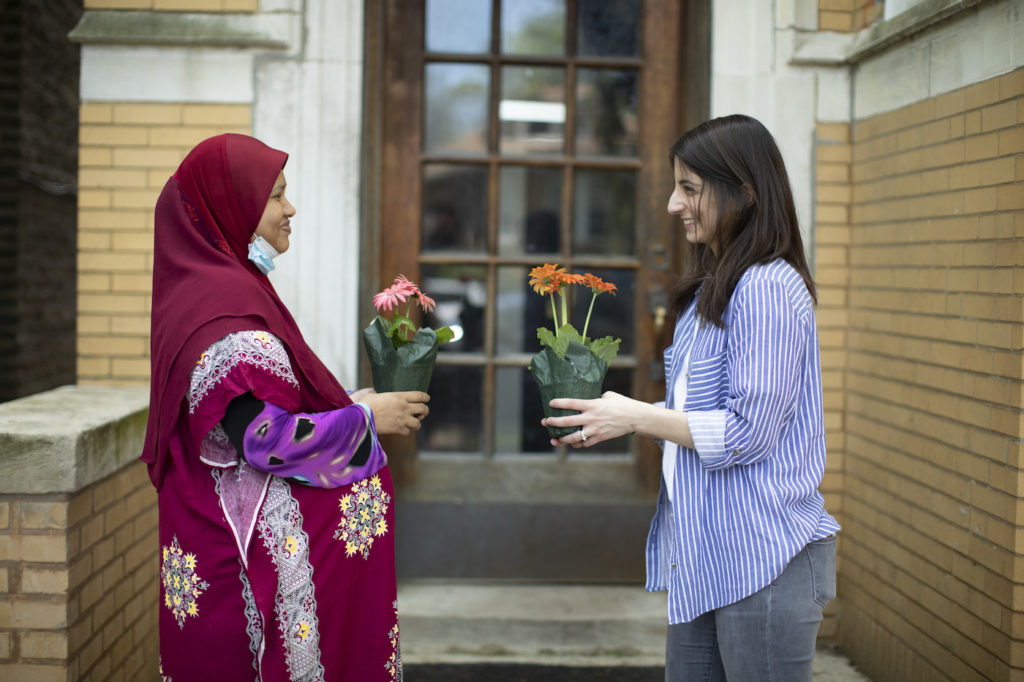 Custom Service Projects & Vision Trips​
There are many additional ways to engage your group in refugee ministry. From specialized collection drives to vision trips in the refugee community, Exodus will design an opportunity to meet your needs. Email sue.horgan@exodusworldservice.org for more information.