Join with fellow refugee champions for a hope-filled evening!
Please gather with us on Thursday, April 13, to:
Celebrate 35 years of God's faithfulness to this ministry of mobilizing the Christian community to welcome and befriend refugees.
Hear meaningful stories of new connections between refugees and volunteers.
Discover our bold vision for the future and how you can partner with us to help refugee neighbors flourish.
We can't wait to see you! Please register by March 31
Annual Benefit
The Waterford
933 S. Riverside Drive | Elmhurst, IL
5:45-6:15 pm Check-In & Reception
6:15-8:15 pm Complimentary Dinner
                        & Special Program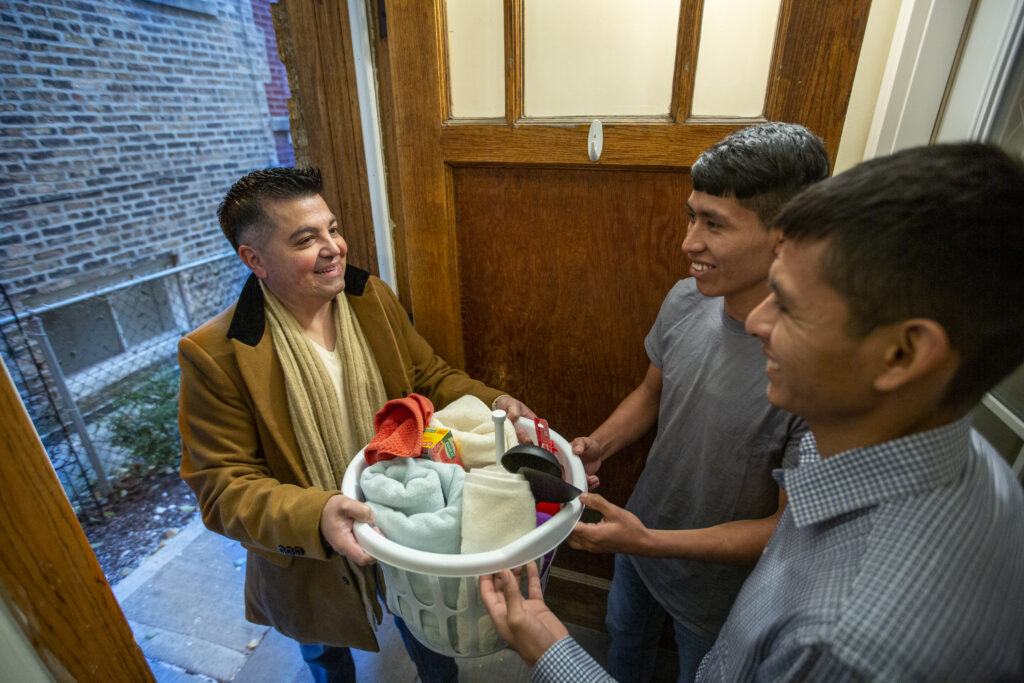 Give Now to Bless Refugees!
You don't have to wait until April 13 to bless refugees. Your gift today helps mobilize the Christian community to welcome and befriend refugee neighbors.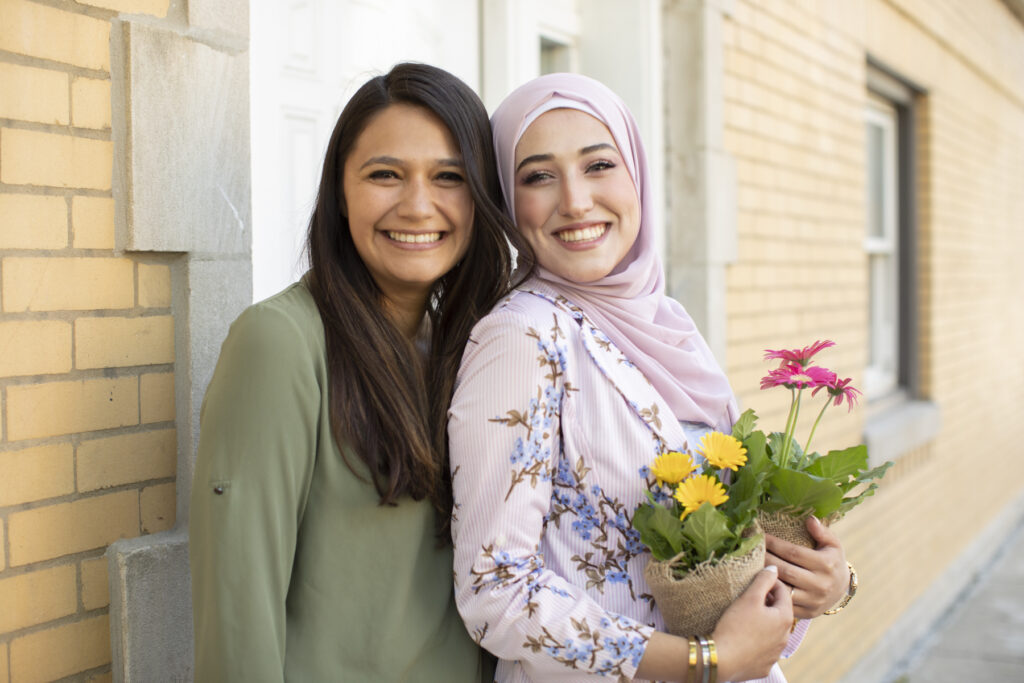 Who is Exodus World Service?
Exodus World Service mobilizes the Christian community to welcome and befriend refugees. For 35 years, Exodus has connected volunteers with refugee families to welcome, visit, help practice English, prepare for the U.S. citizenship exam, provide one-on-one academic mentoring to refugee kids, and much more.
I've never been to Celebration before. What should I expect?
You'll enjoy a complimentary dinner in the company of refugee champions from around Chicagoland! The program will feature encouraging updates and inspiring stories of refugees welcomed by Exodus volunteers. And you'll have a chance to partner with Exodus financially to help refugees flourish.
Where will Celebration of Hope be held?
We are returning to The Waterford, located at 933 S Riverside Dr, Elmhurst, IL 60126.
What time does the event start? How long will it be?
Reception and check-in time is 5:45 pm – 6:15 pm. The dinner and program begin at 6:15 pm and end at 8:15 pm.  There will be a cash bar during the reception and dinner. Complimentary punch and coffee will also be available.
Do I need to register before attending?
Yes, please register by March 31 to reserve your seat! After March 31, please contact info@exodusworldservice.org and we will do our best to accommodate you and all your guests.
How much does it cost to attend?
The dinner and program are complimentary.
 Is parking available?
Yes, free parking is available on-site at the venue. There is a parking lot by the front entrance, and additional parking is available around the side of the building (just follow the signs).
What if I have dietary restrictions?
There is a vegetarian/vegan/gluten-free option available on the registration form. Please register by March 31 to reserve your meal choice.
What should I wear?
The suggested attire is business casual.
Is this a family friendly event?
 Celebration of Hope is designed to be enjoyed by adults 18 years and older.
Can I invite my friends? Can I sit with them?
Yes, we would love for you to invite your friends, family, co-workers, church members, and others in your network who would like to help refugees flourish! To reserve your seat next to others, please register by March 31 and write their name in the "I request to sit with" section of the registration form.
What happens if I register but cannot attend the event?
We'll miss you! To change your registration, please contact info@exodusworldservice.org. If you cannot come but would still like to support our refugee neighbors, you can give at exodusworldservice.org/give.
Will there be a virtual Celebration?
There will be no virtual celebration this year, but after the event we'll share video highlights with you via email and on our website.
Is Celebration of Hope a fundraising event? 
Yes, Exodus relies on the generosity of our partners to mobilize, train, and support the Christian community to welcome refugees. We encourage you to consider how you would like to partner with Exodus and plan for your generosity at Celebration.
How can I support refugees now?
You can give a gift today at www.exodusworldservice.org/give to help refugees receive a warm welcome, practical help, and friendship as they rebuild their lives.
If you have any questions not answered above, please contact info@exodusworldservice.org or 630.307.1400 x0
Catholic Charities
Ethiopian Community Association of Chicago
Heartland Alliance
World Relief Chicagoland
Benedictine
Concordia
DePaul
Elmhurst
Judson
Lewis
Loyola Moody
North Park
Northwestern
Oak Point
Trinity International
Wheaton