NEW: Learn about welcoming refugees through private sponsorship.
What the Bible Says About Refugees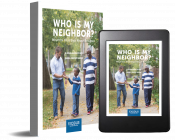 Since Our Founding in 1988
*These numbers reflect connections between refugees and volunteers through Exodus programs.
Some individuals may participate in programs more than once per year and are counted for each program they participate in.