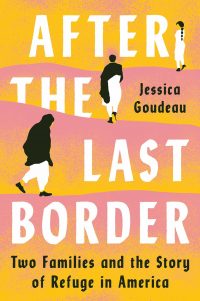 Book Club
We will read and discuss After the Last Border: Two Families and the Story of Refuge in America by Jessica Goudeau.
Thursdays at 7:00 PM CST via Zoom for 8 weeks
First meeting Thursday, January 7, 2021
You can order the book from the online seller of your choice, or you may be able to borrow it from the digital collection of your local library. If you don't have an e-reader, you can download the free Kindle app to read the ebook version on any device.
Participation is free but registration is required. Register below!